WA Department Commerce Staff Only
To access email from your home or remote location, click Outlook Web App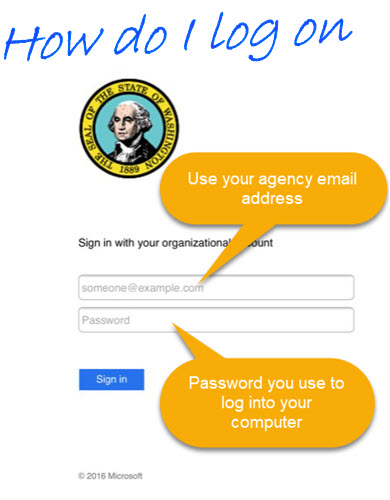 Whats New?
Multi-factor Authentication - Similar to how you log into your bank with identification verification using a text message code, OWA is the same way. Here are detailed instructions on how to set it up.
Log in screen - You will no longer have the option of choosing "Use Outlook Web App Light" or "Private Computer." You will be logged out after 30 minutes of inactivity.
Additional instructions is available here.

For additional assistance contact Commerce Customer Service at 360-725-2676 or via email at comcustserv@commerce.wa.gov
DISCLAIMER
Commerce and staff are not responsible for computer devices unless these devices are owned and provided to the employee by Commerce. Commerce cannot help you fix home PCs or other personal devices. Commerce provides this website and fixes to help you resolve issues related to accessing Outlook Web App. If following any recommendation causes your device to not work correctly, or become inoperable, it is not Commerce nor Commerce staff responsibility to fix. Use at your own risk.